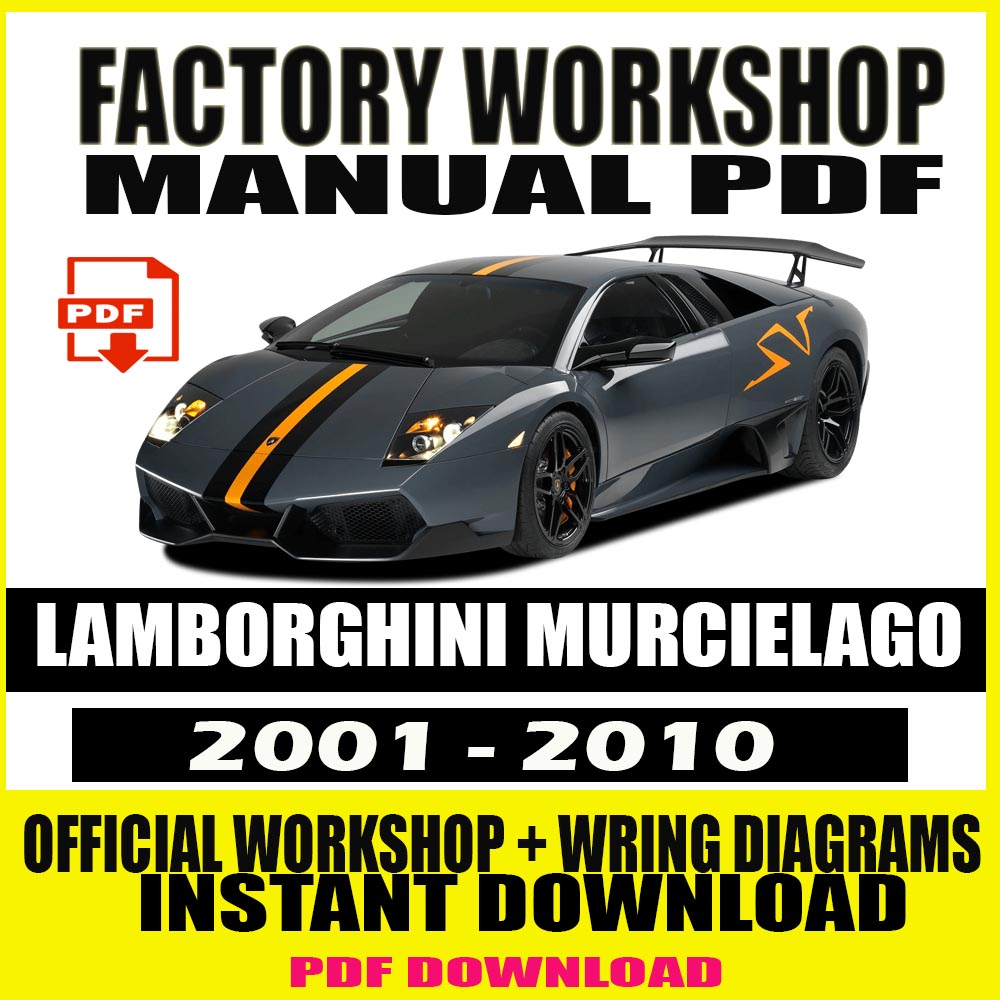 Hover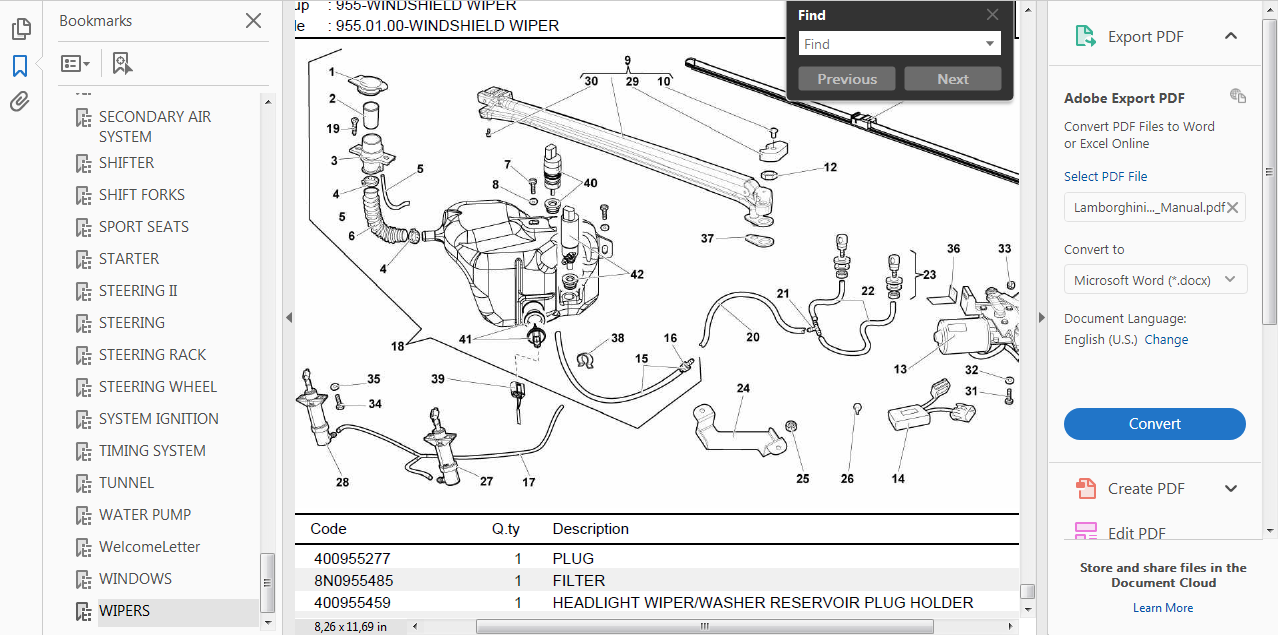 Hover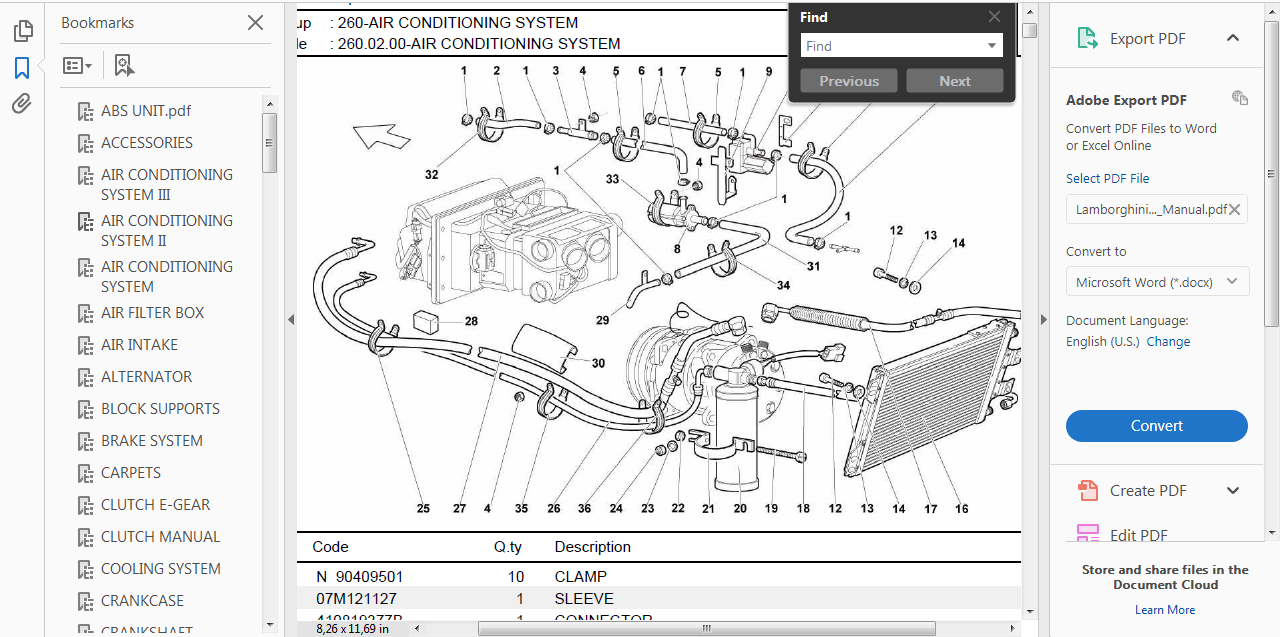 Hover
Hover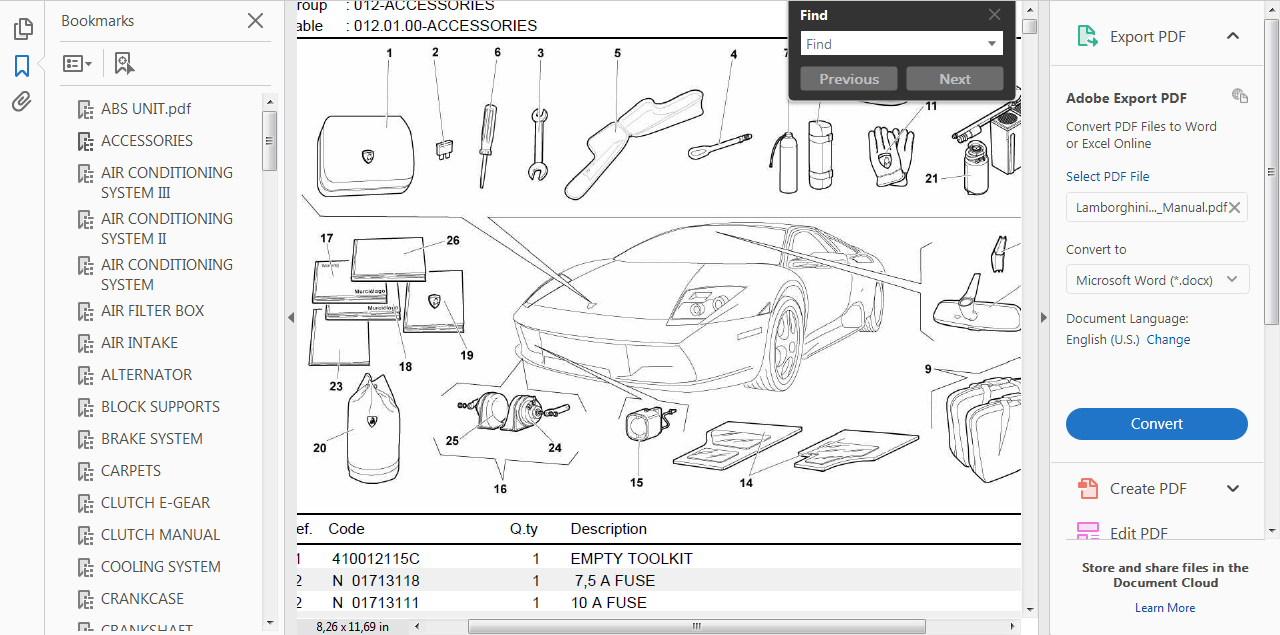 Hover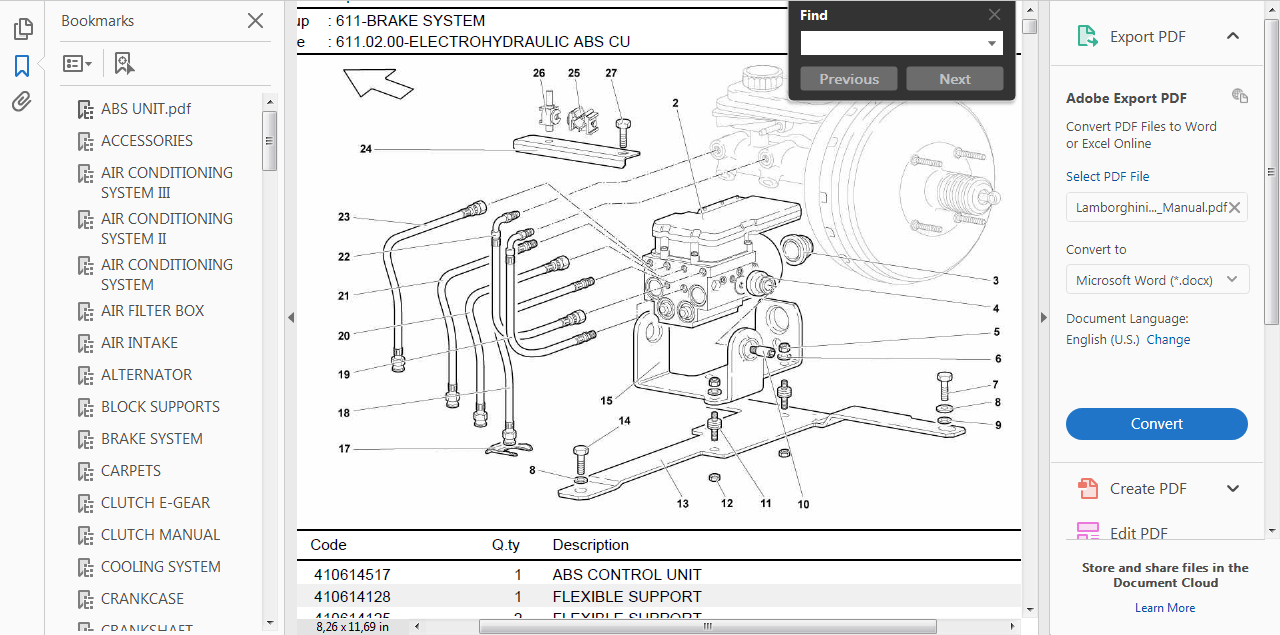 Hover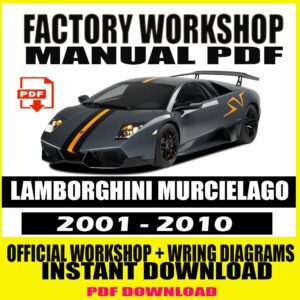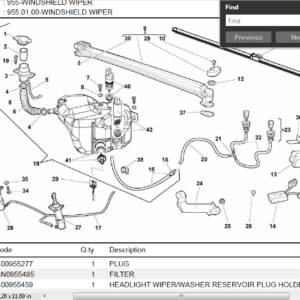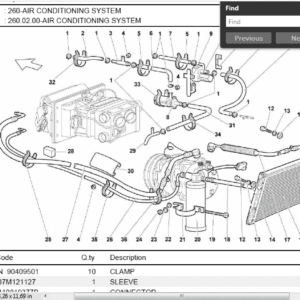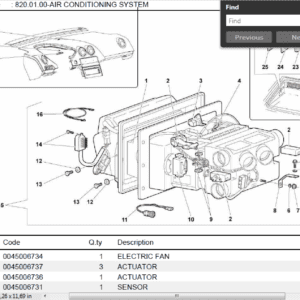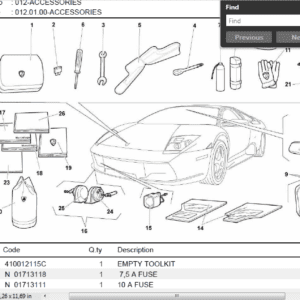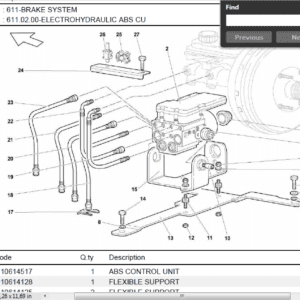 LAMBORGHINI MURCIELAGO REPAIR MANUAL
$ 9,99
OFFICIAL WORKSHOP MANUAL
+Wiring Diagrams
FACTORY REPAIR SERVICE MANUAL
SAME AS LAMBORGHINI SERVICES USE
Description
OFFICIAL WORKSHOP Repair MANUAL for LAMBORGHINI MURCIELAGO 2001-2010
OFFICIAL WORKSHOP MANUAL
+Wiring Diagrams
FACTORY REPAIR SERVICE MANUAL
SAME AS LAMBORGHINI SERVICES USE
Technical Information
Applies to
LAMBORGHINI MURCIELAGO
2001-2010
MODELS
MURCIELAGO
MODEL YEARS
2001, 2002, 2003, 2004, 2005, 2006, 2007, 2008, 2009, 2010
ENGINES
6.2L V12, 6.5L V12
GEARBOXES
Automatic
No. OF PAGES
~1374
LANGUAGE
ENGLISH
WIRING
YES
Content
Contains all the official LAMBORGHINI manufacturer specifications, and repair instructions step by step with illustrations and wiring diagrams.
TABLE OF CONTENTS
ABS UNIT
ACCESSORIES
AIR CONDITIONING SYSTEM III
AIR CONDITIONING SYSTEM II
AIR CONDITIONING SYSTEM
AIR FILTER BOX
AIR INTAKE
ALTERNATOR
BLOCK SUPPORTS
BRAKE SYSTEM
CARPETS
CLUTCH E-GEAR
CLUTCH MANUAL
COOLING SYSTEM
CRANKCASE
CRANKSHAFT
CYL.BLOCK
DASHBOARD TRIMS
DASHBOARD TRIMS
DASH AIR DUCTS
DASHBOARDS INSTRUMENTS
DOORS III
DOORS II
DOORS
DRIVEN SHAFT
E-GEAR VALVES
ELECTRICAL SYSTEM III
ELECTRICAL SYSTEM II
ELECTRICAL SYSTEM IV
ELECTRICAL SYSTEM
ELECTRICAL SYSTEM VI
ELECTRICAL SYSTEM V
EMISSION CONTROL
ENGINE BAY COVERS
ENGINE HOOD TRANSPARENT
ENGINE OIL PUMP
ENGINE BAY COVERS
ENGINE HOOD TRANSPARENT
ENGINE OIL PUMP
EXHAUST SYSTEM III
EXHAUST SYSTEM II
EXHAUST SYSTEM IV
EXHAUST SYSTEM
FRAME ELEMENTS III
FRAME ELEMENTS II
FRAME ELEMENTS
FRAME FLOOR PANELS
FRONT ARMS
FRONT BRAKES CERAMIC
FRONT BUMPER
FRONT DIFF ASSY
FRONT DIFFERENTIAL CASE
FRONT DIFFERENTIAL
FRONT DRIVESHAFT
FRONT FENDER
FRONT HOOD
FRONT SUSPENSION
FRONT TRUNK COVERING
FRONT TYRES
FRONT WHEELHOUSE
FUEL CAP
FUEL SYSTEM II
FUEL SYSTEM
FUEL TANK
GASKET SETS
GEARBOX OIL PUMP
GEARBOX
HANDBRAKE
HI-FI SYSTEM
INSULATION AND SOUNDPROOFING III
INSULATION AND SOUNDPROOFING II
INSULATION AND SOUNDPROOFING
INTAKE MANIFOLD III
INTAKE MANIFOLD II
INTAKE MANIFOLD
INTERIOR TRIM
JACKING SYSTEM
KEYS KIT
LF.HEAD
LH HEAD TIMING
LIGHTS FRONT
LIGHTS REAR
MAIN SHAFT
MURCIELAGO COUPE LP640
NAMEPLATES
OIL SUMP
OIL SYS RADIATOR
PASS.COMPARTMENT TRIM
PEDALS E-GEAR
PEDALS
PEDAL SUPPORT
PHASE SENSORS LF HEAD
PHASE SENSORS RT HEAD
PISTONS
POWER STEERING
PROPELLER SHAFT
RADIATOR PIPES
RADIATORS
REAR ARMS
REAR BRAKES CERAMIC
REAR BUMPER
REAR DIFFERENTIAL CASE
REAR DIFFERENTIAL II
REAR DIFFERENTIAL
REAR DRIVESHAFT
REAR FENDER
REAR HOOD AND SPOILER
REAR SUSPENSION
REAR TYRES
REARVIEW MIRROR
REAR WHEELHOUSE
RH HEAD TIMING
RH ROCKER
RT.HEAD
SEATS AND BELTS
SECONDARY AIR SYSTEM
SHIFTER
SHIFT FROKS
SPORT SEATS
STARTER
STEERING II
STEERING
STEERING RACK
STEERING WHEEL
SYSTEM IGNITION
TIMING SYSTEM
TUNNEL
WATER PUMP
ABOUT THE MANUAL & IMPORTANT INFORMATION
The workshop manual is the same as used in official and authorized Dealer services and professional automotive services
You can follow all processes precisely as the car manufacturer recommended – maintain your car in the same way as professional and official services do
The PDF file is compatible with all systems i.e. Android, iOS, Windows, Linux
The PDF file is compatible with all devices like Notebooks, laptops, tablets, smartphones, PC, etc.
You can find any keywords in the Workshop Manual by search option
The Workshop Manual contains a Table of Contents
Any page, chapter, or whole manual can be printed out at every moment
The manual contains:
All official manufacturer specifications (for example Tightening torques, parts/ tools numbers, and specifications)
Repair instructions and information step by step
Maintenance guidance
A lot of diagrams
Ilustrations and tables
Why PDF instead of CD-ROM or Printable version?
You save the environment
You are able to recover the manual every time, you will not lose it.
You can download and save the Workshop Manual on every device
You can print out every page, chapter, or a whole manual if you need -every time
What are the top maintenance tips for LAMBORGHINI MURCIELAGO owners?
Owning a Lamborghini is a dream for many people. But, it's also a responsibility. There are many maintenance tasks that you need to do to make sure that your car will last for years.
Here are the top 5 maintenance tips for Lamborghini Murcielago owners:
– Make sure you keep your car clean from dust and dirt by washing it regularly and waxing it every month.
– Keep an eye on the engine oil level and change it when needed.
– Change the air filters regularly as your manufacturer recommends (usually every year).
– Check tire pressure regularly and inflate or deflate them as needed to maintain optimum levels of pressure in tires.
– Keep the fluids topped up (oil, brake fluid, coolant) so they don't freeze in cold weather.
TAGS:
lamborghini murcielago Workshop Manual pdf,
lamborghini murcielago Repair Manual pdf,
lamborghini murcielago Service Manual pdf,
lamborghini murcielago Wiring Diagrams pdf,