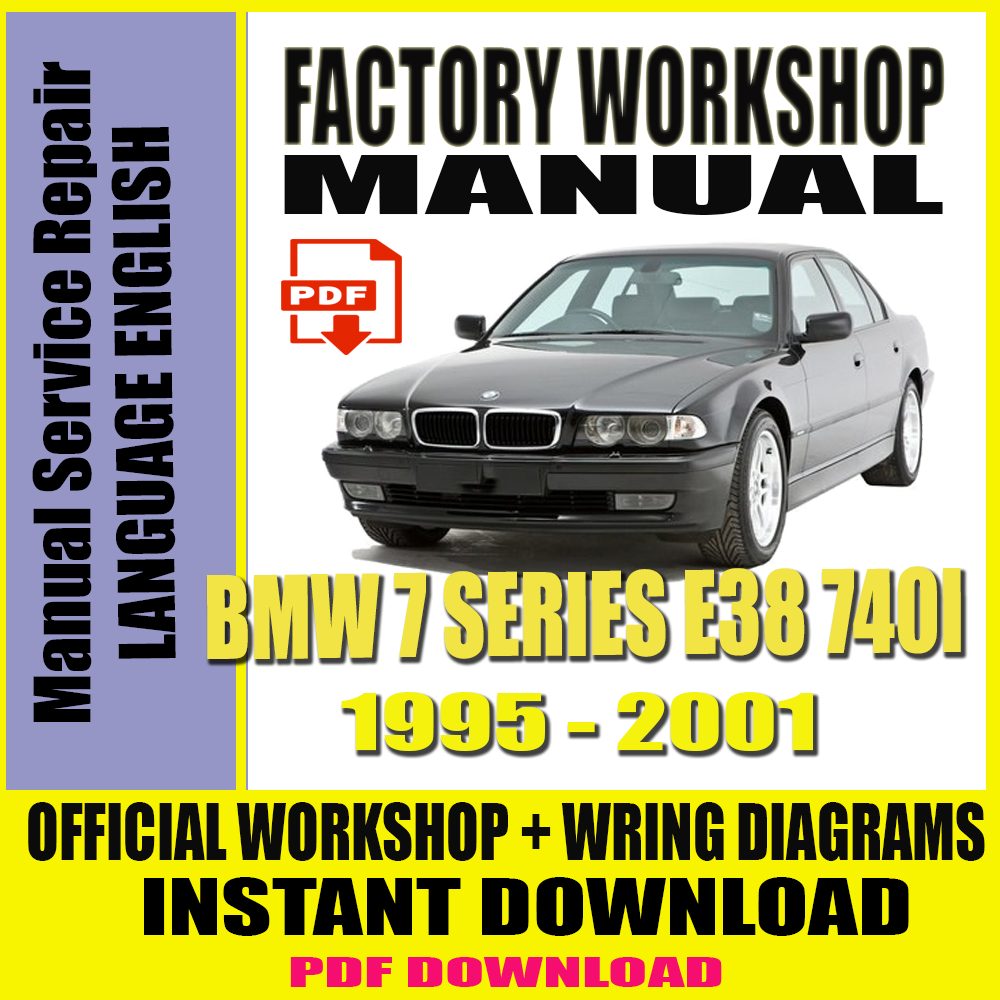 Hover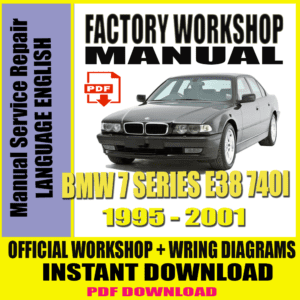 BMW 7 SERIES E38 740I 1995-2001 SERVICE REPAIR MANUAL
$ 7,99
Description
BMW 7 SERIES E38 740I 1995-2001 FACTORY SERVICE REPAIR MANUAL
We believe that this manual BMW 7 Series E38 740i 1995 -2001 Factory Service Repair Manual is the perfect solution for you, at a great price, and including much useful information for all technicians, mechanics, in fact, is suitable for everyone who wants to repair, learn, work in the field of car repairs.
In this book, BMW 7 Series E38 740i 1995- 2001 Factory Service Repair Manual you will find the complete information for your car, and the technical data was kept as the original manufacturer book. You will find also datasheet information about circuits, diagrams, equipment.
This manual is the official full COMPLETE factory service repair manual for the BMW 7 Series E38 740i 1995 1996 1997 1998 1999 2000 2001 Factory Service Repair Manual.
You will find hundreds or thousands of pages printable at a GREAT QUALITY.
Most files are in pdf format, and for bigger manuals, you need an unzipper.
CONTENTS
The manual covers:
General Maintenance
Troubleshooting
Engine Service
Transmission
Brake System
Wiring Diagram
Electrical System
Suspension
Periodic Lubrication
Steering
Cooling System
Fuel Injection
Fuel System
Emission System
Heater/ Air Conditional
Engine Control System
Chassis / Body
Restraint System
Interior
Differential / Drive
Axle
AND MUCH MORE INFO!!!!
***********************
Operating Manual Contents:
SAFETY HINT
Before operating the machine
During operating the machine
During maintenance
Parking
SPECIFICATIONS
Major components
Specifications
Working range
Weight
Lifting capacities
Bucket selection guide
Undercarriage
Specification for major components
Recommended oils
CONTROL DEVICE
Cab device
Cluster
Switches
Levers and pedals
Air conditioner and heater
OPERATION
Suggestion for a new machine
Check before starting the engine
Starting and stopping the engine
Operation of the working device
Traveling of the machine
Efficient working method
Operation in the special work sites
Normal operation of the excavator
Attachment lowering Pattern
Storage
RCV lever operating pattern
TRANSPORTATION
Preparation for transportation
Dimension and weight
Loading the machine
Fixing the machine
Loading and unloading by crane
MAINTENANCE
Instructions
Tightening torque
Specification of fuel, coolant, and lubricants
Maintenance checklist
Maintenance chart
Service instruction
Electrical system
Air conditioner and heater
ABOUT THE MANUAL & IMPORTANT INFORMATION
The workshop manual is the same as used in official and authorized Dealer services and professional automotive services
You can follow all processes exactly as the car manufacturer recommended – maintain your car in the same way as professional and official services do
The PDF file is compatible with all systems i.e. Android, iOS, Windows, Linux
The PDF file is compatible with all devices like Notebook, Laptop, Tablet, Smartphone, PC, etc.
You can find any keywords in the Workshop Manual by search option
The Workshop Manual contains a Table of Contents
Any page, chapter, or whole manual can be printed out at every moment
The manual contains:
All official manufacturer specifications (for example Tightening torques, parts/ tools numbers, and specifications)
Repair instructions and information step by step
Maintenance guidance
A lot of diagrams
Ilustrations and tables
Why PDF instead of CD-ROM or Printable version?
You save the environment
You are able to recover the manual every time, you will not lose it.
You can download and save the Workshop Manual on every device
You can print out every page, chapter, or a whole manual if you need -every time
Ilustrations and tables.